Why you need a laser marking machine
from the SpeedMarker series.The use of SpeedMarker laser marking machines supports automation processes through productive laser marking of dynamic data and extensive functionalities of AdvancedScripting®. Whether mechanical engineering, the electronics industry or contract engraving: You can mark individual components as well as large batches with a galvo laser system of laser class 2 for full traceability, brand communication or functional markings.SpeedMarker laser marking machine – created for automation.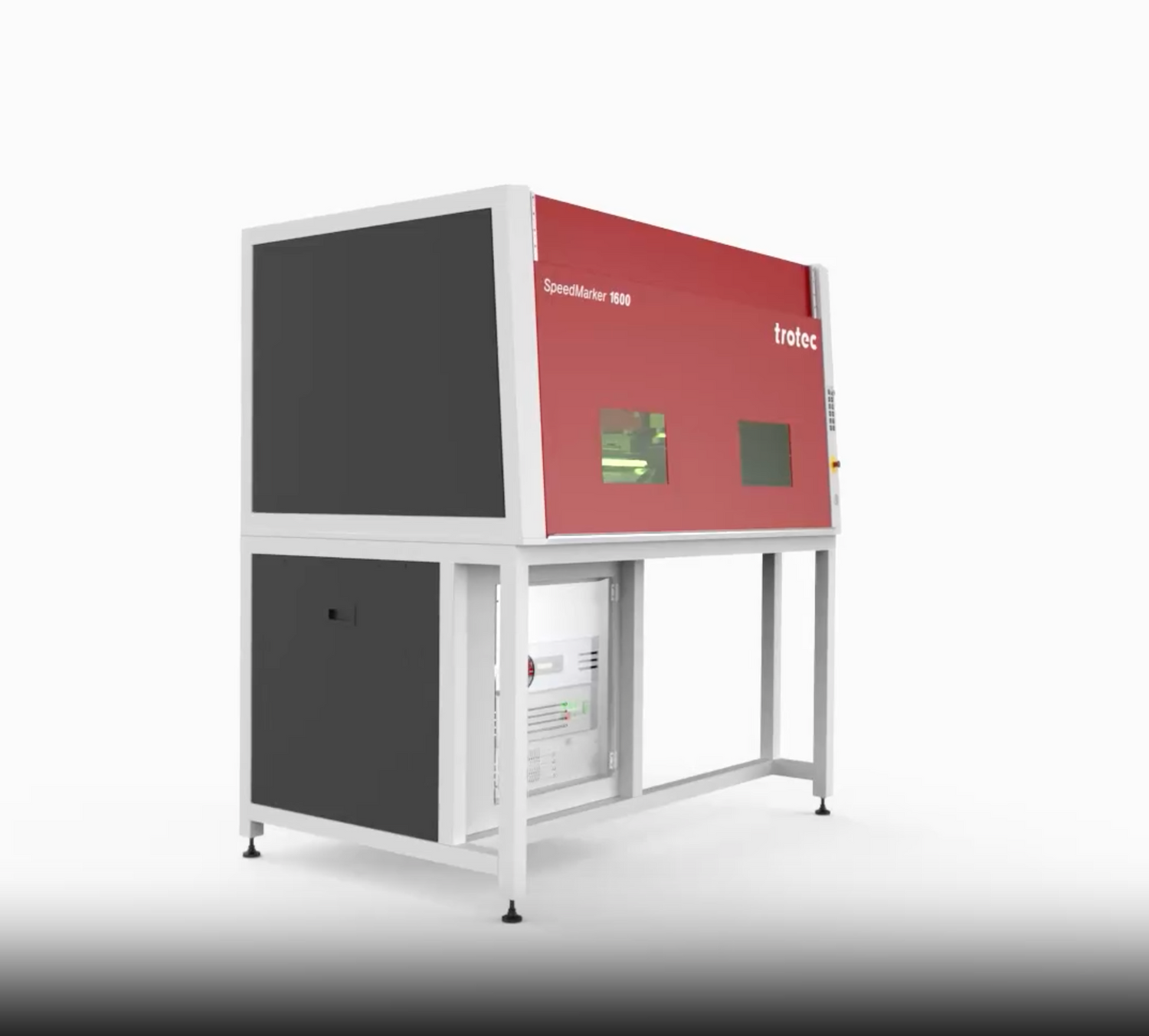 Be productive
automated with the SpeedMarker laser marking machines.The SpeedMark® laser software not only controls the laser process centrally, it also offers automation-compatible interfaces for connecting external data and control commands. Infinite scripting options guarantee consistent quality with recurring markings. The legibility of the marking is guaranteed by high quality lenses and components.
More features of the laser marking machines.
User-friendly focusing

Focus easily and quickly using the integrated focus finder.

Excellent legibility.

High-quality F-Theta lenses guarantee a perfect application result over the entire surface.

Optimal deep engraving.

Perfect deep engraving in 2 easy steps.

Large parts up to 1230 x 450 mm.

You can mark workpieces with a size of 1230 x 450 x 427 mm.

Always productive.

TroCare is a customized service package for maximum productivity reliability and calculable operating costs.

Exact positioning.

Precise marking thanks to the integrated camera system - SpeedMark Vision - as a positioning aid.

More work space.

Automatic segmentation of the work area makes it easy to work across the entire area of the integrated multi-axis system.

Flexible marking.

From individual pieces to series production - the galvo laser marking machines allow you to easily mark components, data plates or tools.

Workpiece carriers that are easy to set up.

Easy setup of a large number of individual components on a workpiece carrier thanks to the array module.

Safe according to CE.

Our machines meet all official requirements and can therefore be put into operation safely.

More features.

Click here to discover all features and accessories at a glance.
Technical data of the SpeedMarker series.
Material compatibility with the SpeedMarker series.
Interested in a presentationof the SpeedMarker series?