Why you need a RayJet 50 laser engraver.
The Rayjet is a desktop laser engraver with a powerful CO2 laser source. It allows you to engrave, mark and cut a variety of materials. Find more technical data about the Rayjet laser engraving machine here.​​​​​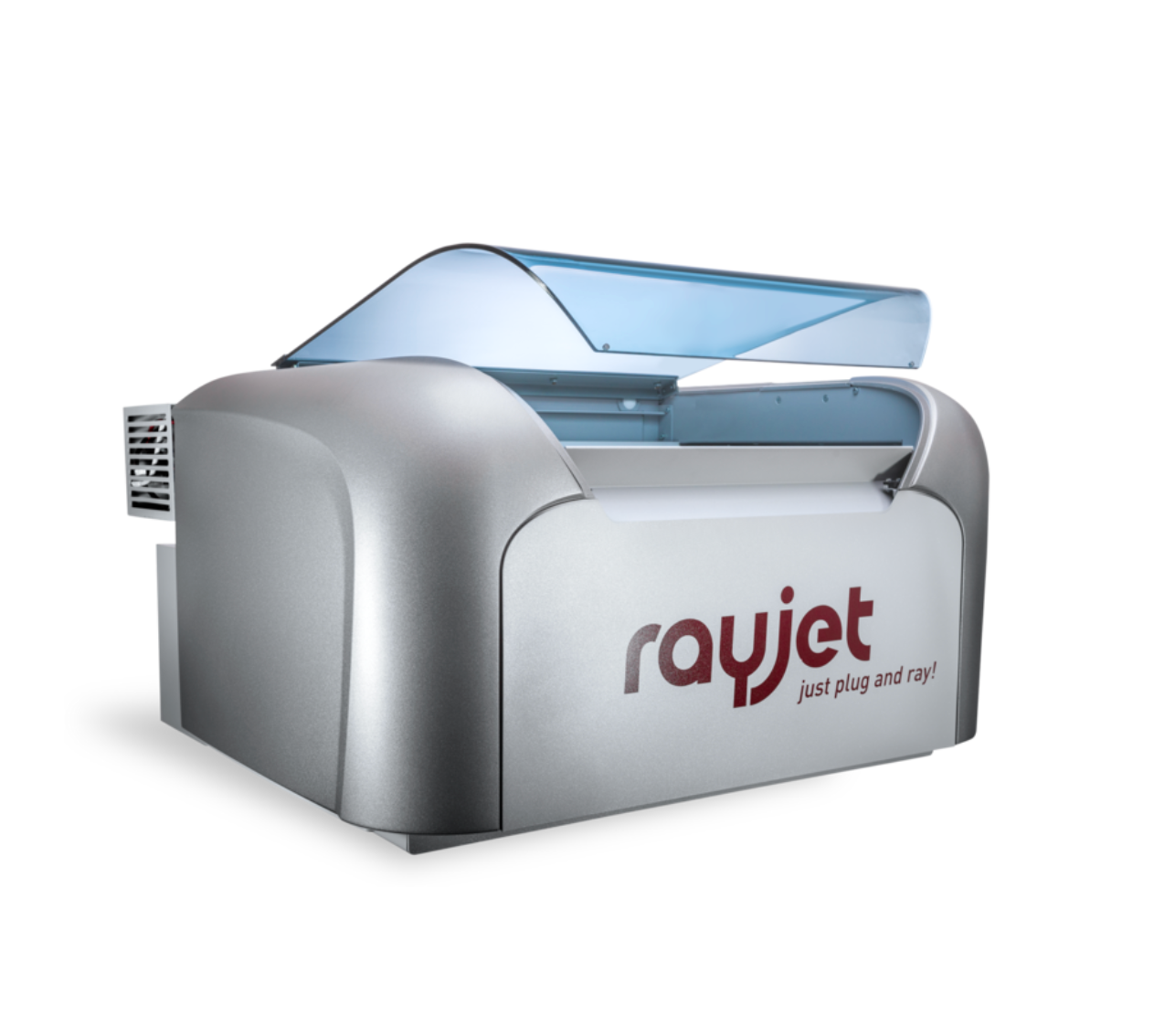 Create MoreLess Effort, More Profit
Start engraving and cutting immediately with the Rayjet laser, thanks to its intuitive software and the user-friendly system. Make higher profits by turning your creative ideas into reality, due to the almost infinite number of applications.
Easy to generate business with: Endless applications
Easy Installation: calibrated and ready to use! Just plug and ray
Intuitive software
Minimum maintenance: No parts wear, RayPack technology, no special tools necessary
More features of the marking laser.
Rayjet® Manager printer driver

Incl. laser parameter/material database

Control panel for positioning the laser

Plug & ray - requires no installation
Technical data of the RayJet 50.
Material compatibility with the RayJet 50.
Interested in a presentationof the RayJet 50?