Why you need a mid-range laser cutter from our Q series.
Q series laser cutters stand for efficient cutting and the best price-performance ratio. With a work area of 1300 x 900 mm and laser power of up to 120 watts, the laser machine cuts and engraves a variety of materials: Acrylic and wood (cut up to 15 mm), textiles, paper and cardboard, signs, craft items, models or decorative items. The Q series has everything a laser cutter needs and offers reliable laser machines for production.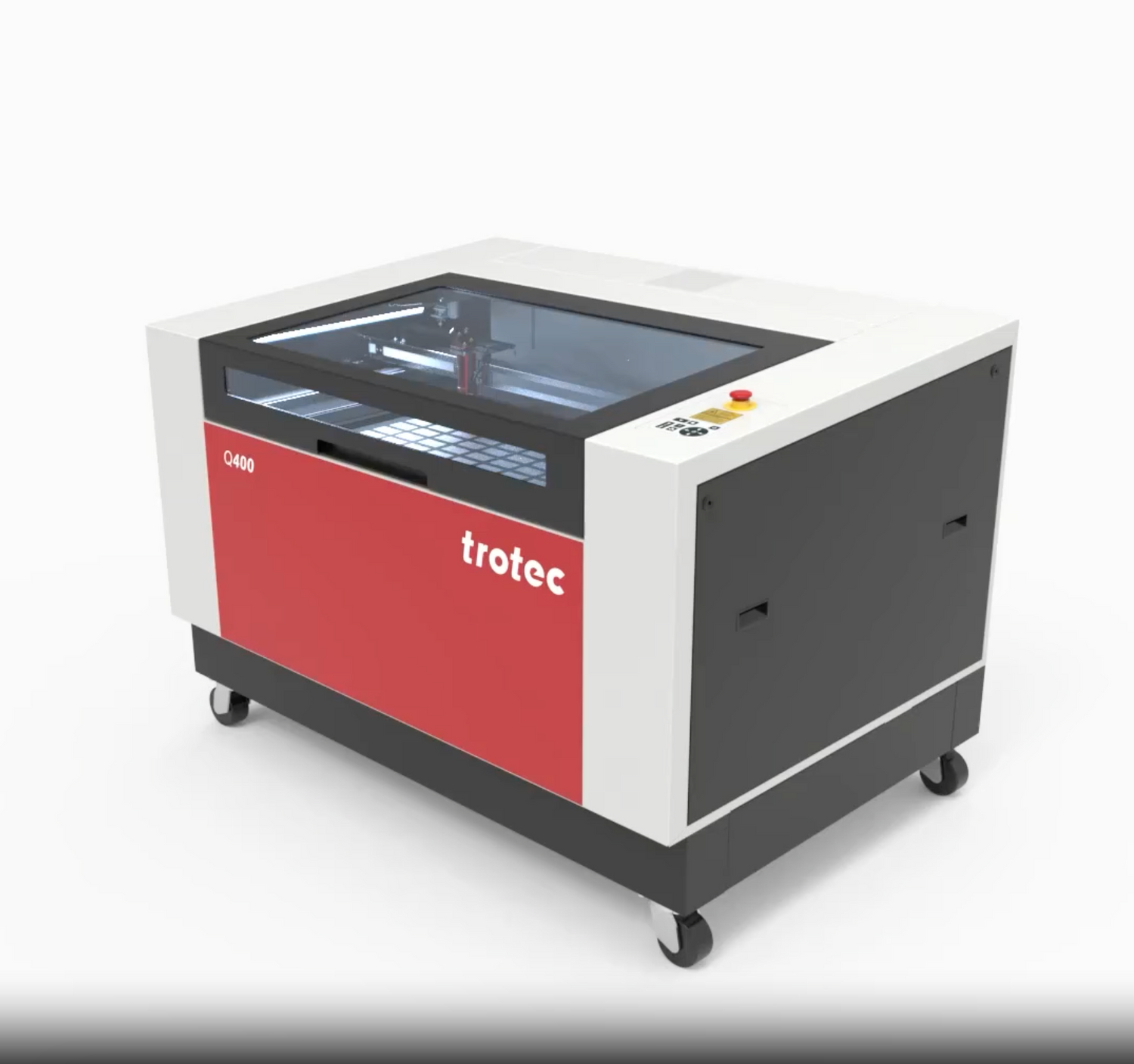 Because you're more efficient with a laser cutter.
How is the productivity promise fulfilled? By using Trotec core technology: The drive concept and OptiMotionTM provide the speed, the red Trotec laser head enables fast yet precise laser processing. The ultra-compact, lightweight design integrates the most important functions in the smallest of spaces. The InPack TechnologyTM: protects all sensitive components of the mid-range laser cutter from dust.
More features of the mid-range laser cutters.
User-friendly focusing.

Focus easily and quickly at the touch of a button using the SonarTechnology™ ultrasonic sensor.

Minimal cleaning.

Sensitive components (lenses, linear guides) are protected from dust and dirt by our InPack Technology™ with integrated air flushing.

Efficient exhaust system.

Less contamination of the workpieces, less flame formation and a long service life of the laser machine with the right exhaust system – Trotec Atmos.

Sophisticated technology

Reliable operation, longest service life and lowest maintenance costs thanks to reliable Austrian mechanical engineering.

Always productive.

TroCare is a customised service package for maximum productivity reliability and calculable operating costs.

Producing Print and Cut jobs.

Precise cutting of printed applications thanks to Trotec Vision.

Rotary engraving.

Engrave glasses, bottles, cups and much more thanks to the rotary engraving attachment.

A coordinated solution.

Optimal interaction of service, laser machine, exhaust system and material – 1 contact person for everything.

Safe according to UK CE.

Our machines meet all official requirements and can therefore be put into operation safely.

All features.

Click here to discover all features and accessories at a glance.
Technical data of the R series.
Material compatibility with R series.
Download area
Brochure_Q_Series.pdf
Q400 Operating manual
Q500 Operating manual
Interested in a demonstrationof the mid-range laser cutter?