Why you need an affordable R series laser cutter.
The R series is ideal for all beginners in laser business, be it engravers, designers or schools – with the R series you can cut and engrave acrylic with material thicknesses of up to 15 mm, wood with material thicknesses of up to 15 mm, textiles or paper. Create signage, gift items, toys, decorative items, models, prototypes or fashion items.
Simply laser cutting: Powerful, fast, clean and safe.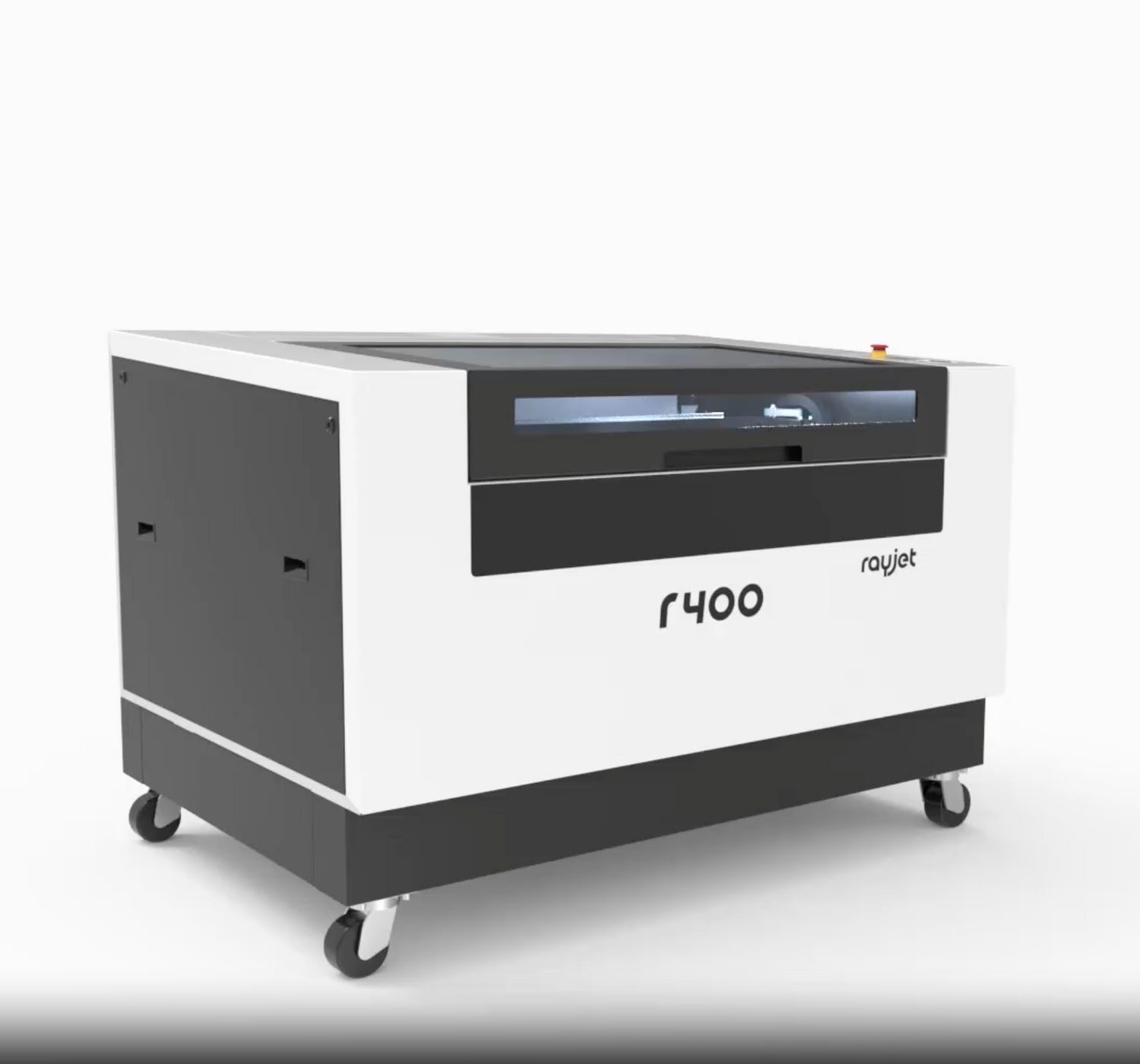 Because the R series laser cutters is affordable and reliable.
The R series was engineered by Trotec to meet all your laser cutting and engraving needs at an affordable price. This is made possible by the DC glass technology. The robust mechanics and reliable electronics have already proven themselves in thousands of Trotec laser machines. All of our machines meet strict production requirements and European manufacturing standards.
More features of the affordable laser cutters.
All standard graphic programs are supported.

With the Rayjet Manager and the Rayjet Commander software you can send files directly to the laser from all image processing and CAD programs.

Minimal cleaning.

Sensitive components (lenses, linear guides) are protected from dust and dirt by our InPack TechnologyTM with integrated air flushing.

Maximum view of the interior.

Your work progress is always visible - even from a great distance.

Ergonomic design.

Simplifies the positioning of your workpiece and guarantees efficient handling.

Rotary engraving.

Engrave glasses, bottles, cups and much more thanks to the rotary engraving attachment.

Ready to go within minutes.

The integrated material database ensures efficient use from day one.

Integrated material parameters.

Optimal interaction of service, laser machine and material – 1 contact person for everything.

Multifunctional table concept.

High-quality products and fewer defective products with the right table for every application.

Makes the laser beam "visible".

It indicates by a red dot where exactly the beam of the laser machine will hit the material.

The right lens for perfect results.

Optimal results during laser engraving or laser cutting are achieved by using different lenses.

Air assist ensures optimal results.

During laser engraving and laser cutting, the supply of compressed air can significantly influence and improve the results.

All features.

Click here to discover all features and accessories at a glance.
Technical data of the R series.
Material compatibility with R series.
Download area
catalog-r-series-TEC-EN.pdf
R400 Operating manual
R500 Operating manual
Interested in a presentationof the R series laser cutters?