Why you need a U300 marking laser.
With the U series marking lasers you can mark or engrave individual pieces as well as small series. Data plates with individual serial numbers, codes and logos can be implemented quickly. Metal advertising materials can also be customized easily and without laser marking sprays. Engravers, contract manufacturers and machine builders can easily mark components, data plates or tools - even in recesses.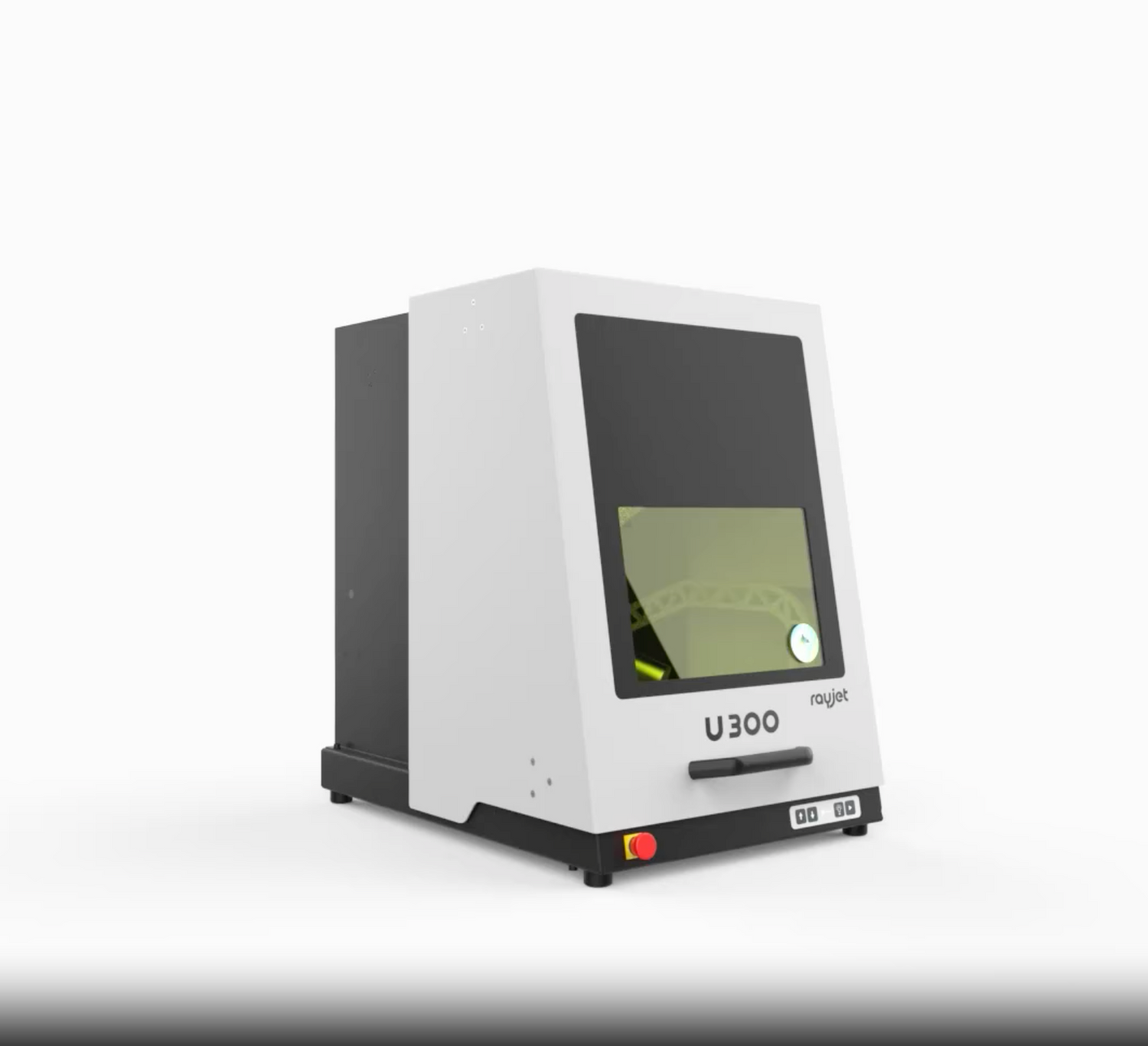 Achieve the best engraving quality thanks to high-quality lenses.
High-quality lenses and an excellent laser spot guarantee a perfect application result for your marking. Even the smallest details can be precisely marked. Functions such as polishing and deep engraving ensure legibility even on demanding materials.
More features of the marking laser.
User-friendly focusing

Focus easily and quickly using the integrated focus finder.

Excellent legibility.

High-quality F-Theta lenses guarantee a perfect application result over the entire surface.

Efficient exhaust system.

Less contamination of the workpieces, less flame formation and a long service life of the laser machine with the right exhaust system – Trotec Atmos.

Sophisticated technology

Reliable operation, longest service life and lowest maintenance costs thanks to reliable Austrian mechanical engineering.

Always productive.

TroCare is a customized service package for maximum productivity reliability and calculable operating costs.

Independent and flexible thanks to Ethernet

Thanks to the newly integrated interface, the laser can be controlled with any Windows PC.

Compactly integrated.

Optimal ratio between the machine size and the work area means more flexibility and less space is required.

Flexible marking.

From individual single pieces to small series - the galvo laser marking machines can easily mark components, data plates or tools.

Integrated material parameters

Optimal interaction of service, laser machine, exhaust system and material – 1 contact person for everything.

Safe according to CE

Our machines meet all official requirements and can therefore be put into operation safely

All features

Discover here all features at a glance.
Technical data of the U series.
Material compatibility with the U300 marking lasers.
Interested in a presentationof the U300 marking laser?